Used Hydrobikes From Across the USA & Canada
There are always people looking for savings on used Hydrobikes.  New Hydrobikes retail at $2200 plus shipping USD.
 Hydrobikes For Sale in Edmonton Canada  SOLD!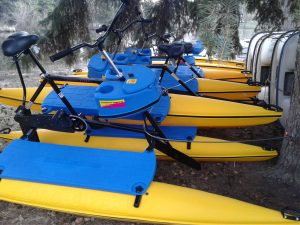 Like new 2018 Genuine Hydrobike Explorer.  Made in the USA.  Used only one season.  Excellent Condition.  12 Hydrobike Explorer's in total are available.  Asking $2000 CN each or best offer.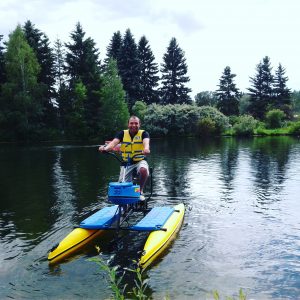 This 2002 used Hydrobike below just came in from Craig;  SOLD
Used hydrobike in good condition (always stored indoors during the winter).  Includes storage console with drink holder.  Asking $750 or best offer (does not include shipping).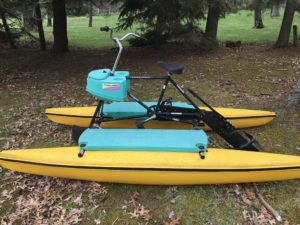 Hydrobikes are the world's # 1 selling water bike.  They are legendary for long life and troublefree operation.  They can last a few decades if taken care of.  20 year old Hydrobikes can still have a lot of life in them.  Many original Hydrobikes dating back almost 30 years are still gracing water ways.
Contact me for savings on previously owned Hydrobikes.  All come reconditioned with warranty.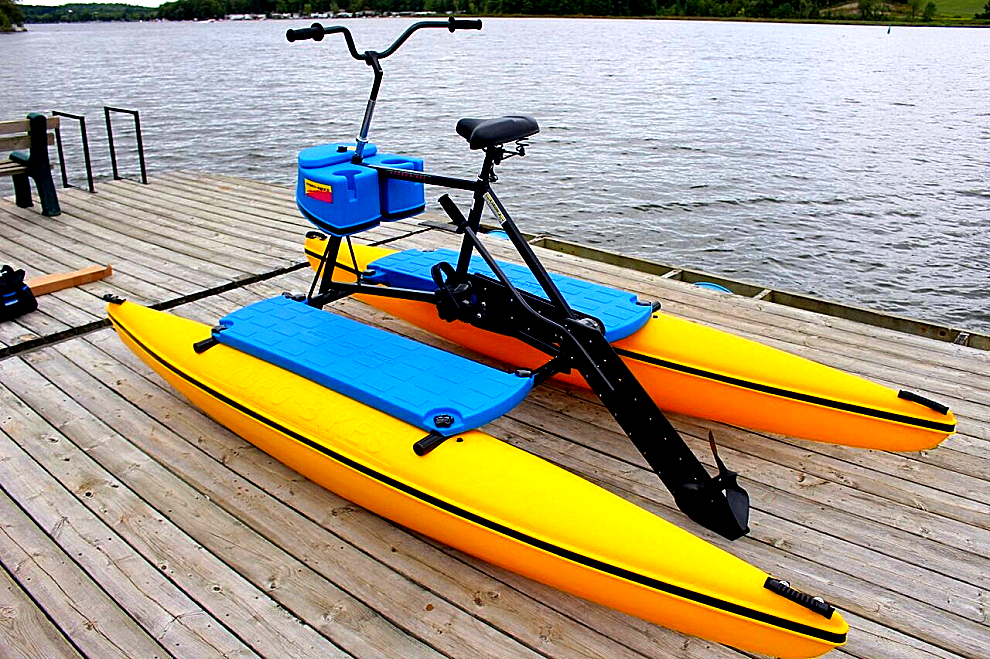 Contact Info For Used Hydrobikes to Buy or Sell
Give me a call at 1-888-728-9138 or email me, john@usedhydrobikes.com if you have Hydrobikes to advertise, or would like to know of used bikes we have in stock.
*For new Hydrobikes;
USA: www.hydrobikes.com, www.hydrobikesontario.com
Canada: www.hydrobikes.ca
Hydrobike Parts:  www.hydrobikeparts.com