Premier quality is evident in every feature of the Hydrobike!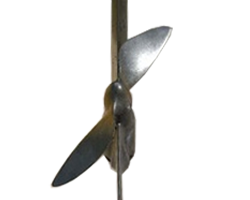 Our Hydrobikes have a very efficient propeller system.  Our 12″ propeller is crafted perfectly to offer the maximum amount of propulsion with the least amount of resistance. The metal used is designed to be both sturdy and light weight.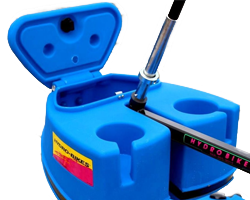 The handy storage console has a good sized compartment with a flip top lid designed to allow easy access to your valuables while you are biking on the water.  It also comes with two drink holders that are molded into the plastic.  Comes in a variety of colors and is easy to clean.
Handy carrying straps are attached to the front and back of each pontoon to make pulling your Hydrobike up onto the shore a breeze.  These durable straps also make it easier for you and a friend to carry your bike across the parking lot or beach.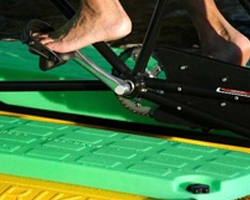 The bike parts of our Hydrobike give you that "Real Bike on the water" feel because they have a steel chain, an aluminum frame and other metal components just like you would find on a road bike.  Quality craftsmanship  from front to back!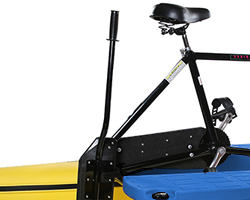 We have included a handy lever arm within easy reach of the bicycle seat so that you can raise and lower the propeller in the water without having to bend over.  This makes it easy to remove vegetation from the blades.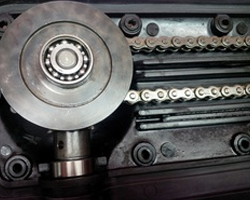 The all steel drive unit internals are the reason Hydrobikes are legendary for long life and trouble free performance.  Each part located inside the drive unit is machined with quality metal components.